Situation professionnelle
Souhait professionnel
Poste
Analyste / Chargée de rémunération et avantages sociaux / Compensation & Benefits
Rémuneration
Non renseigné
Fonctions
- Analyste
- Cadre du personnel
- Autres

Secteurs
- Activités administratives et autres activités de soutien aux entreprises

Résumé
As a C&B graduate, I am looking for a Compensation &/or Benefits position based in France or abroad (I am willing to relocate). My plan consist in developing my career in a challenging work environment and becoming a reliable asset to my company.

Some of my key strengths:
I have knowledge and experience in HR functions, Global Compensation and Benefits;
I have relevant experience with Excel and PowerPoint;
I am comfortable with numbers and heavy data file. I can analyze, interpret and consolidate them into reports as well as giving my recommendations;
I have strong communication skills and can work effectively face to face or virtually with different cultures and level of the organization;
I am fluent in English and French;
I have excellent organizational, analytical and problem solving skills;
I value confidentiality at all times;
An last but lot least, I am eager to learn and grow.

Also to let you know about myself, I am ambitious, determined and I pursue a high standard of performance for myself. My passion for fitness makes me push harder at every workout. It benefits both my personal and professional development. To finish up, I enjoy being surrounded by people with positive mindset and from different cultures.
Expériences professionnelles
Global compensation analyst
CARLSON WAGONLIT TRAVEL , Paris - Stage
De Janvier 2016 à Août 2016
Assisted in Global Compensation activities and projects within an international team

Provided support in the annual merit cycle and calculated performance bonuses
Conducted compensation surveys to analyze company's competitive position and managed the allocated budget (Willis Towers Watson and Mercer methodologies)
Performed benchmarks, analyzed competitive pay and salary structure designs
Collaborated on the 2016 performance management project
Estimated global mobility cost and net pay analysis
Provided recommendations on job grading and compensation
Collected country salary increase projections and economic data for 2017 HR budget
Performed C&B research, prepared reports and compensation excel templates

Human resources assistant
CREDIT AGRICOLE CONSUMER FINANCE , Evry - Intérim
De Février 2015 à Mars 2015
Recovered HR administrative backlog and implemented an organizational system.

Established, followed up and brought into compliance internship contracts, contract amendments and litigation files
Checked and codified school invoices for transmission to the auxiliary accounting service
Verified and rectified the school invoice Excel file for re-invoicing to the accredited collecting fund for training
Ensured the mobility management follow up: collected signed nomination letter and completed the excel spreadsheet
Updated the group organizational chart and dashboards concerning traineeship and internship
Set up the holiday job campaign (timetable of actions, presentation PowerPoint and dashboards)


Human resources assistant
SOCIETE GENERALE , Fontenay sous bois - Intérim
De Mai 2014 à Septembre 2015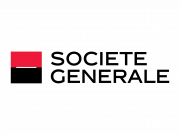 Management of two internship campaigns (Around 700 contracts each)

Analyzed internship needs feasibility regarding the work-study legislation to start the process
Determined contractual and financial elements to establish internship contracts and conditions
Conducted signature sessions in English for foreigner students
Registered new working students in PeopleSoft and made badges requests
Entered variable pay elements like overtime, paid or unpaid vacation and absence
Established contract amendments (contract dates, tutor or school modification) and ensured end-of-contract process
Managed the Excel file dedicated to the internship follow-up
Collaborated with chambers of commerce and industry, the accredited collecting fund for training, managers, HRBP
Formation complémentaire
MBA International Human Resources and Compensation & Benefits Management
Institut Magellan / ENS Cachan - Rémunération et avantages sociaux
2015 à 2016
Rémunération et avantages sociaux, Mobilité internationale, Pilotage RH, RH à l'international,
Deux séminaires professionnels à Singapour et à New-York pour rencontrer des DRH, Experts en rémunération et avantages sociaux, etc.
Parcours officiels
SUP CAREER – Paris – CEFIRE PARIS MASTER 2 PRO. – 2012

Anglais - Courant
Français - Langue maternelle
Compétences
Politique de rémunération
Management de la performance
Centres d'intérêt
Fitness
nail art
voyages
musique