Résumé
Building a career within the high end luxury industry, learning and gaining experience within international firms, that's what I yearn for. I highlight brands related to the company's strategy in marketing.

My main strengths include growing the brand's prestige by way of marketing tools and pointing out know-how.
Through my international experiences I have gained insight into the market and have to built brand image. I have gained a thorough understanding of luxury requirements and customer loyalty issues while working both in retail and wholesale.

My marketing luxury expertise has added value to the business and this has helped companies grow as a result. I appreciate approaching and fostering relationships with producers and dealers so as to increase performance.

I am interested in developing customer recognition and promoting brand prestige through operational marketing.

Expériences professionnelles
Trade marketing coordinator
HUBLOT , Nyon - CDI
De Septembre 2013 à Mai 2016
• Creation and development of product environment: watchboxes, gifts for both company and events, POS materials
• Creation and design of communication tools: leaflets, instruction manuals, certificates, as well as film production
• Forested events concepts: Swiss events, Baselword, company exhibitions
• Implementation of guidelines and training for ten markets
• Creation and tracking of trade marketing budget, financial and industrial management of all POS materials
• Directly managed one trainee and coordinated a team of three people

Trade marketing and events project manager, europe
CHAUMET INTERNATIONAL , Paris - CDD
De Février 2013 à Août 2013
• Updated and developed trade marketing tools for retail and wholesalers
• Coordinated in store events and operations / corporate events / partnerships
• Responsible for customer database, developing customer tools (gifts, booklets, etc.), direct mail communication for Mother's day, new product launches, …
• Monthly retail performance reporting


• Developing and following up on the financing of trade marketing and events

Assistant trade marketing manager
CHRISTIAN DIOR COUTURE , Paris - Stage
De Juin 2011 à Décembre 2011
• Created briefs for visual merchandising and wholesale shop fronts, interfacing between customers and HQ
• Created bespoke media campaigns for wholesale with handover of technical information
• Developed training content and updated this regularly
• Planned and prepared events for wholesalers: exhibitions and shows
• Updated trade marketing tools: mapping, pricing, sales support
• Organized retail challenges for wholesale and boutiques

Sales associate
CHANEL , Paris - CDD
De Janvier 2011 à Juin 2011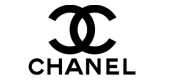 • Developed and analysed training tools for international seller (support and activity)
Assistant international training manager
CHANEL , Paris - Stage
De Juin 2010 à Décembre 2010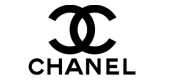 • Developed and analysed training tools for international seller (support and activity)
Assistant collection buyer
YVES SAINT LAURENT , Paris - Stage
De Janvier 2010 à Mars 2010
• Sourced goods in France and UK, liaised with suppliers (trade shows, showroom, telephone)
• Managed production supplies for the studio

Sales associate
JEAN PAUL GAULTIER SA , Paris
De Janvier 2009 à Mars 2009
• Established sales techniques in luxury ready to wear
• Emphasized visual merchandising, Managed inventory

Parcours officiels
INSEEC MSc et MBA – Paris – MASTER OF SCIENCE INSEEC  – 2014 – Marketing, Communication et Stratégies Commerciales (MCSC)

Français - Langue maternelle
Anglais - Courant
Allemand - Courant
Compétences
Communication & marketing