Résumé
En français - http://www.viadeo.com/fr/profile/riski.santoso

I was born and raised in a an expats environment. I do have a strong multicultural background with good understanding of South West Asian's and Western European's cultures. I enjoy working with people, can work in a team or on my own and have a self-motivated and courteous personality.

I am a fast learner who adapts quickly to change and eager to improve myself and to help others.

Graduated from a Bachelor degree of International Business, I am now graduated of a Master degree of Management, with Major Academic of corporate finance with a full-time contract as Credit Risk Analyst for Siemens. Financial Services. I am specialized in Siemens market (Industry, Energy, Healthcare) and am now in charge of developping Digitalization topics within the Risk Management.
Therefore I've gained a complete expertise on financing activity through my apprenticeship program - including both technical and social skills.
Through my studying and work experiences, I learned to understand different modes of reasoning, to assimilate the culture of the company and to adapt to local problems.


Expériences professionnelles
Analyste risque & engagements (team investment // mid & big-tickets)
SOCIETE GENERALE , Nanterre - CDI
De Août 2019 à Aujourd'hui
Analyste risque & engagements (team flow // small & mid-tickets)
SIEMENS FINANCIAL SERVICES (SFS) , Saint denis - CDI
De Septembre 2017 à Juillet 2019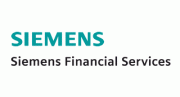 #Financial_Services
#Risk_Management
#Digitalization_Risk_Management
#Siemens_Market_Expert
#Siemens_Product_Expert
Analyste restructuring
SIEMENS BANK GmbH , München - CDD
De Juin 2016 à Juillet 2016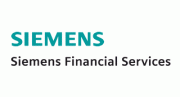 Analyste risques & engagements
SIEMENS FINANCIAL SERVICES (SFS) , Saint denis - CDD
De Septembre 2015 à Août 2017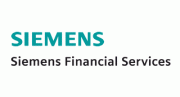 Delegue commercial
SIEMENS LEASE SERVICES , Saint denis - CDD
De Septembre 2014 à Juillet 2015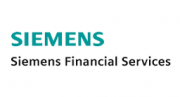 Attache economique
AMBASSADE DE FRANCE , Islamabad - Stage
De Mai 2012 à Septembre 2012
Formations complémentaires
BACHELOR INTERNATIONAL BUSINESS
POLE PARIS ALTERNANCE - COMMERCE INTERNATIONAL
0000 à 2015
MASTER EN MANAGEMENT - PROGRAMME GRANDE ECOLE
INSEEC BUSINESS SCHOOL PARIS - CORPORATE FINANCE
2015 à 2017
Parcours officiels
INSEEC – Paris – INSEEC BUSINESS SCHOOL – 2017

Allemand - Technique
Anglais - Langue maternelle
Français - Langue maternelle
Indonésien - Langue maternelle
Espagnol - Notions
Compétences
Maîtrise du Pack Office (Excel, PPt)